Slow Cooker South Indian Lentil Stew
Keeping with the theme of the week, the new Weight Watchers Freestyle progam, I made Slow Cooker South Indian Lentil Stew.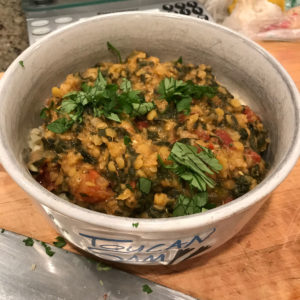 Let's backtrack a bit. I love, love, love lentils! On the new Freestyle program, lentils have zero points. I love, love, love recipes that you toss in a slow cooker and walk away. Slow Cooker South Indian Lentil Stew is just that. So when I found this recipe on Weight Watchers, I was all over it.
Of course though, over on Weight Watchers, their version of this recipe had 1 point per serving. Yet, with some simple tweaks, got this one down to zero points too!
Another note, normally I would serve this over brown rice. However, I wanted to save my points for some popcorn. Instead, I served it over some riced cauliflower, and I found that to be an excellent contrast.
If you want something simple, like the flavors of Inda, and love lentils, give this a go!
Ingredients
2C dried red lentils (goya has them in the supermarket)
1 15oz can diced tomatoes
1 box choopped frozen spinach, thawed and drained
1 small onion, chopped
1T fresh giner root, minced
1T fresh garlic, minced
1T curry powder
1t mustard seed
1t garam masala (the original recipe called for 1/2t ground coriander and 1/2t ground cumin, but I was out of both, so used this instead)
1/4t ground cayenne
1T kosher salt
3/4t sugar (the original recipe called for more sugar but I reduced it to get the point total down and it was fine)
4C fat free chicken broth (the original recipe called for normal broth, but again, switched to fat free to get point total down. Also, don't be afraid to try this with vegetable broth to get a vegetarian entree)
2T fresh lemon juice
1/2C fresh cilantro, minced
Directions
Combine all the ingredients except lemon juice and cilantro in slow cooker.
Cook until thick, creamy and lentils are soft. On high for about 3 hours, low for about 6 – though my crockpot runs hot, so this was done in about 4 hours on low.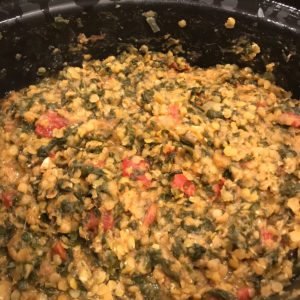 Weight Watchers says you can season with more salt and pepper at this point, but mine was fine as is. Stir in the lemon juice and cilantro. Serving size is 1C but again, at zero points, you technically don't need to measure.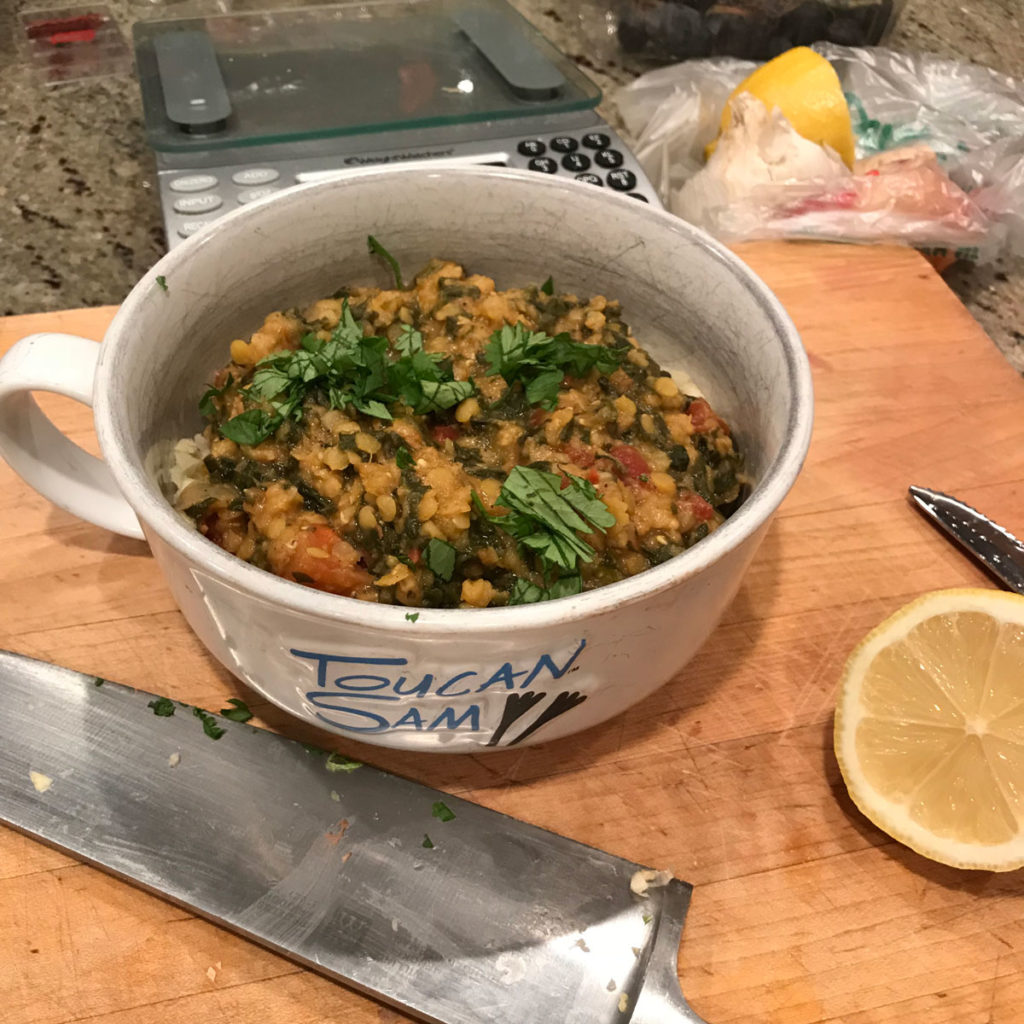 By the way, this is Simply Filling too!