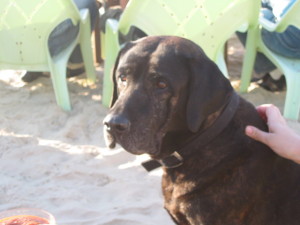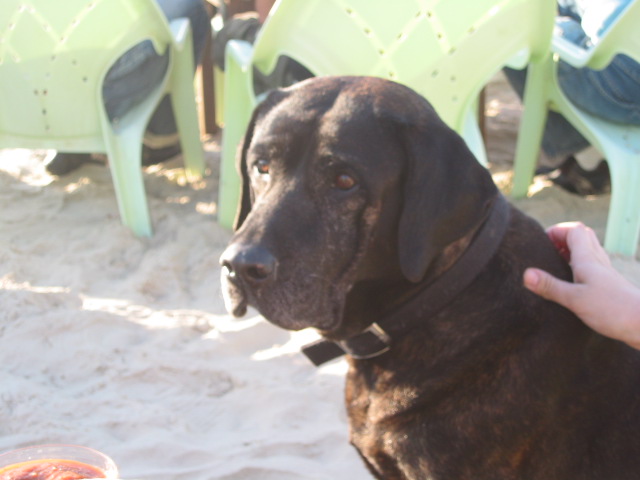 Well, here we sit in our room as the day winds down. We'll head for dinner in an hour and I am a bit sad as our trip will be over shortly and we said good-bye to our guide today, Eilon Beja. When you spend so much time together, it's hard not to think of him as a member of the family.
Today he took us to Independence Hall to start. I wasn't looking forward to this but it tunred out to be an incredibly moving experience. Talia, the tour leader, gives a great presentation and the film you see first is worthwhile too.
Afterwards, it was shopping, shopping and more shopping. First we hit the flea market in Jaffa, then the craft market in Tel Aviv and finished up with the food market – not as good as the one in Jerusalem but still interesting. Becky and Chris had more falafel for lunch while I enjoyed some Yemenis Beef soup from this divey place just off the market – very tasty very good. Also enjoyed some fresh squeezed pomegranate juice in the market – I need to get me one of those juicers at home!
After lunch we headed to Banana Beach. Eilon picked up his kayaks and the girls took off into the sea. They did great, each on their own kayak, I of course, had my heard in my mouth the entire time they were on the sea. And being the woos, well, lazy person I am, I sat on the beach and enjoyed a beer as I watched. Great beach – we may head back there on Sunday.
Eilon dropped us back at the hotel, we said our good-byes, and ran upstairs to the business lounge (free food and drinks for Chris the macher), and watched the sun set over the Mediterranean – very pretty. Some rousing games of Rummycube, and here we are.
Tomorrow we head out to see Dorit. Steve, I will call you at some point during the day to see if tomorrow evening is still a possibility or not. I think the girls may end up ordering room service, allowing us to have our one and only adult evening – still not sure. Can't complain though – after Becky's single meltdown last Sunday, it's been a fantastic week with them.
Funny to think you all are in the midst of your day as ours is ending.
Anyway, off to Manta Ray for dinner shortly. Shalom for now.