Portland Maine – 40 Mile Lighthouse Ride
So over on Ride with GPS there are a bunch of rides that start in South Portland called Lighthouse rides. This one even claims that you'll see see eight lighthouses! Well I don't know if it was the fog or that guy blowing smoke out of his ass but I'm here to tell you there weren't eight!
Let me back up though and say that I started out with that ride and one or two others and combined them to get a route that we could ride from our hotel in downtown Portland. Since my Garmin wigged out, I saved the actual route we rode as a course here: 40 Mile Lighthouse Ride.
We rode out of Portland pretty easily, crossing the Casco Bay Bridge (that is one long bridge) into South Portland. From there we turned onto a path that is part of the East Coast Greenway for some time.
That's something you should know about this route, there are several times where you are on multi-use pathways so it's not a speedy ride. The nice thing about the paths though is no traffic and some pretty views.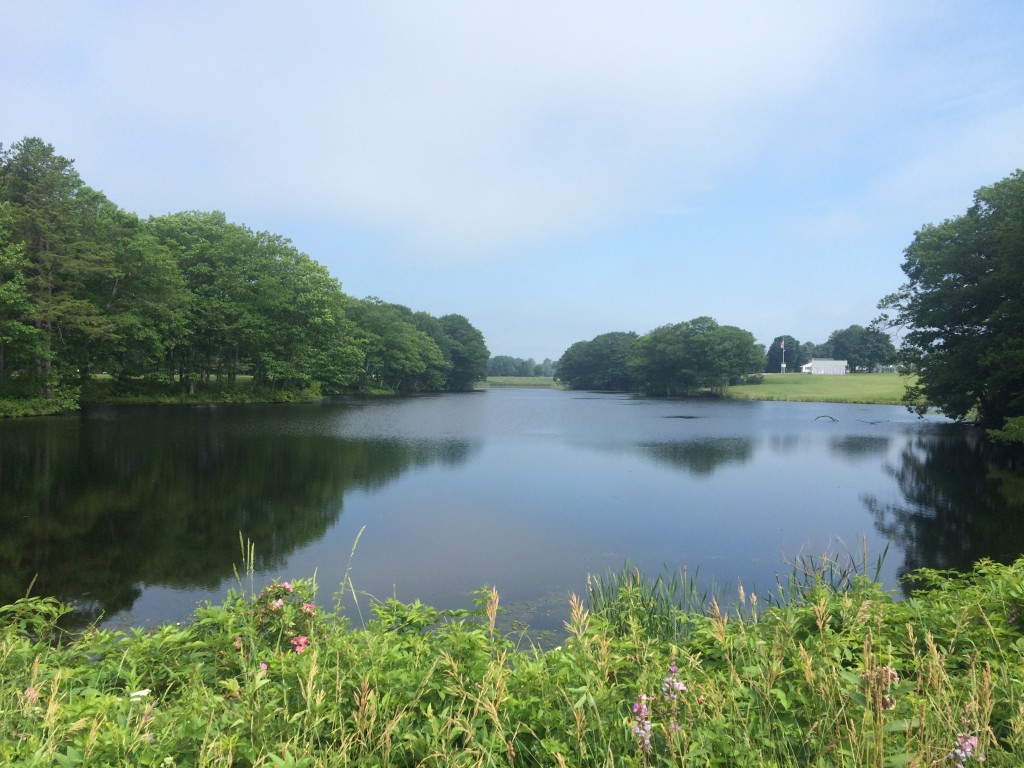 From the path you turn onto Highland Avenue for a good long time. At the end of Highland Avenue you turn Right onto Blackpoint Road which has some decent traffic. You go up over a small bridge upon which I wanted to stop because there's some beautiful views of the low lands but we ended up getting shots later so didn't bother.
You then make a left turn onto Eastern Road which eventually turns into another multi-use path but this one is packed white gravel. I was concerned riding down it with my road bike but we were fine.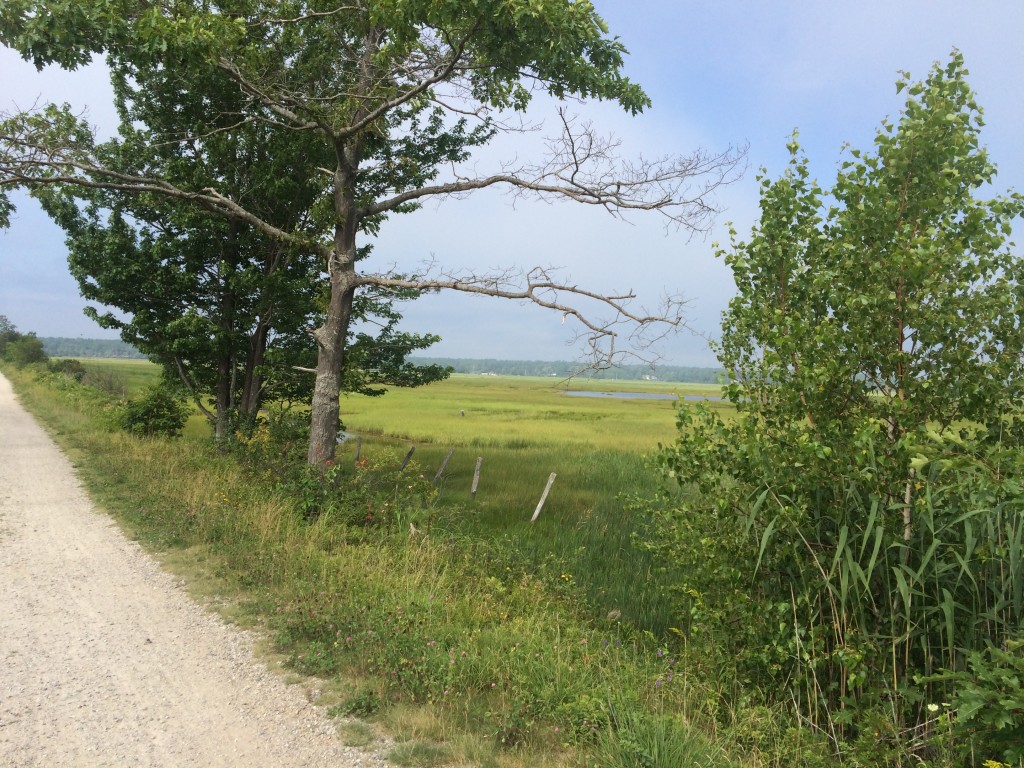 Since this section of the ride was an out and back, I assumed that we were going out there to see a lighthouse but alas there were none to be seen. There was some beautiful scenery though.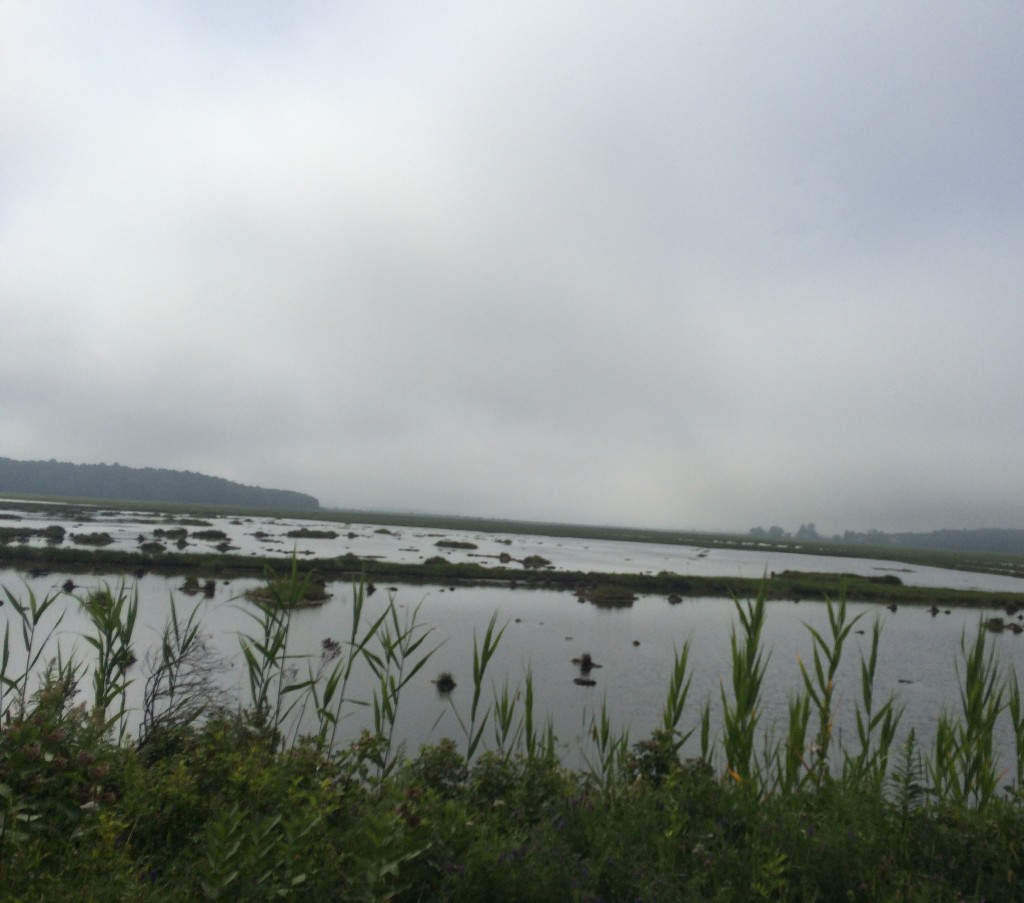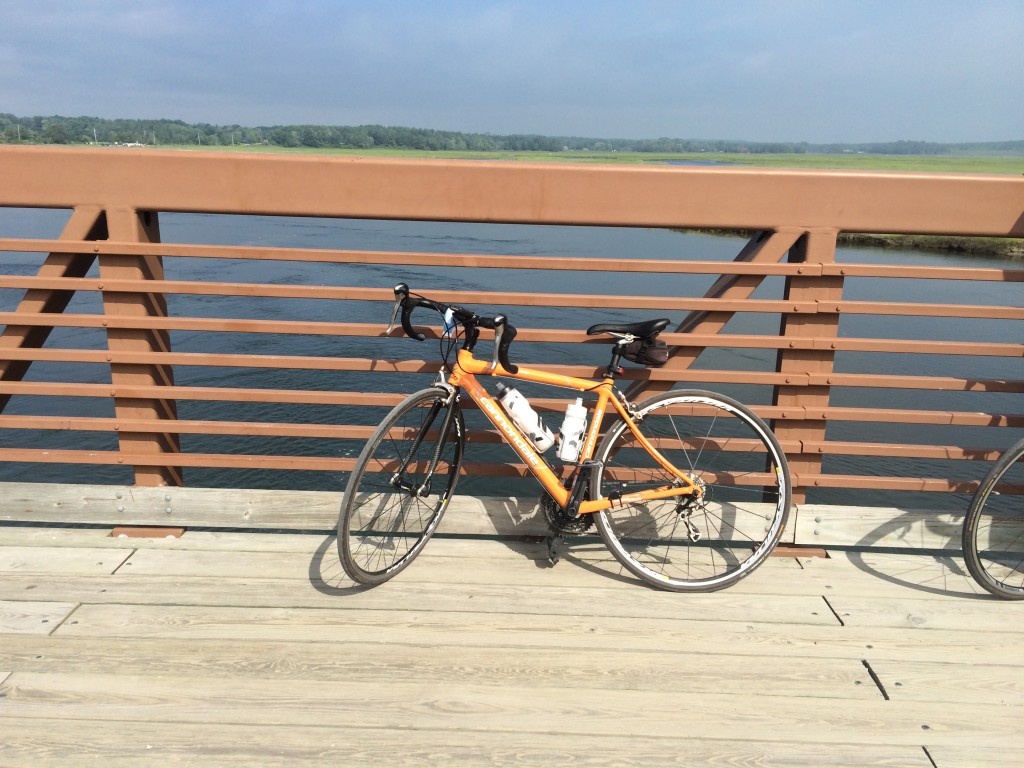 After you return from Eastern Road, you make a right back onto Black Point Road, backtracking for a bit.  This eventually leads you to another out and back segment into what appears to be an extremely exclusive area. We passed a tennis club, filled with adults and children in whites playing on tennis on at least a dozen different courts. We also passed a yacht club.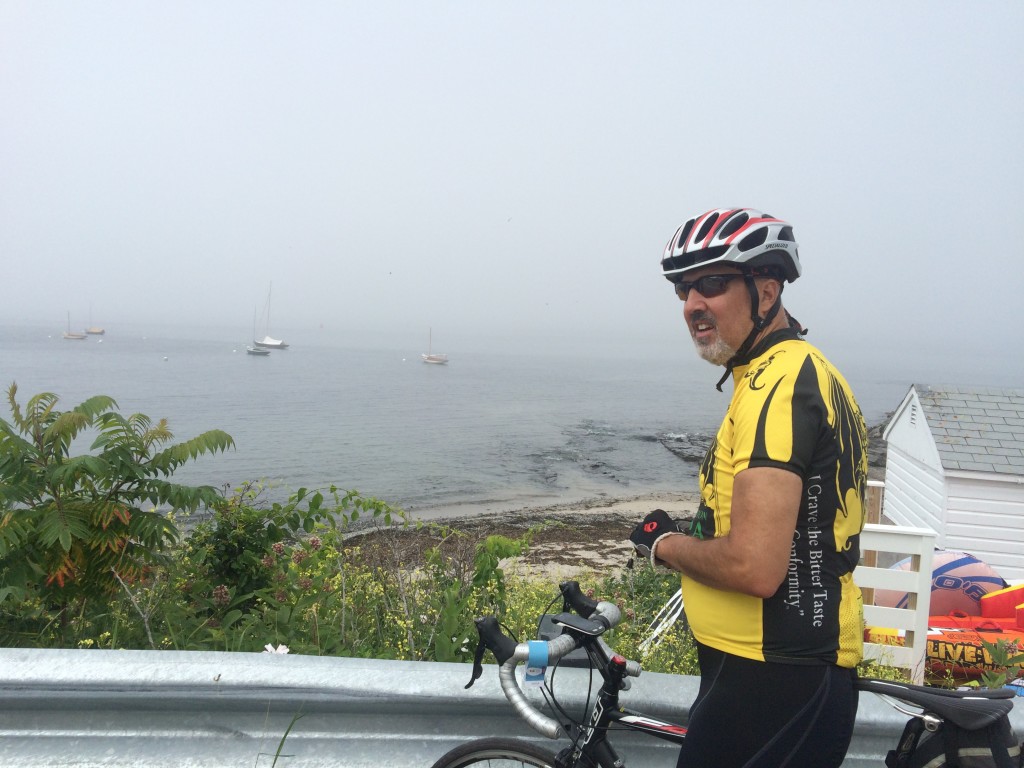 We saw some beautiful homes as well as The Black Point Inn which looked like a lovely hotel. Here's about where I started to wonder about that route I copied because the rider had you circling Black Point and returning back on Black Point Road (after turning left onto Winslow Homer Road. Unfortunately that road is private property and we couldn't access it, so we ended up not circling that little peninsula, and just out and backed on Black Point Road.
Oh and no lighthouses.
From Black Point we turned right onto Spurwink Road to head towards Cape Elizabeth. We encountered some short hills here, rollers, and a few short steep climbs, especially once we turned right onto Bowery Beach Road and then again onto Two Lights Road.
The later is another out and back section that we happened to be on the day before as we went to lunch at the famous Lobster Shack. Today we arrived just after they opened (11:10) and contemplated partaking again in the famous lobster roll since the wait seemed so much less.
Instead we took a picture of our first lighthouse! I knew there was a second one here from the previous day but at this point we'd gotten socked in again with fog and couldn't see it.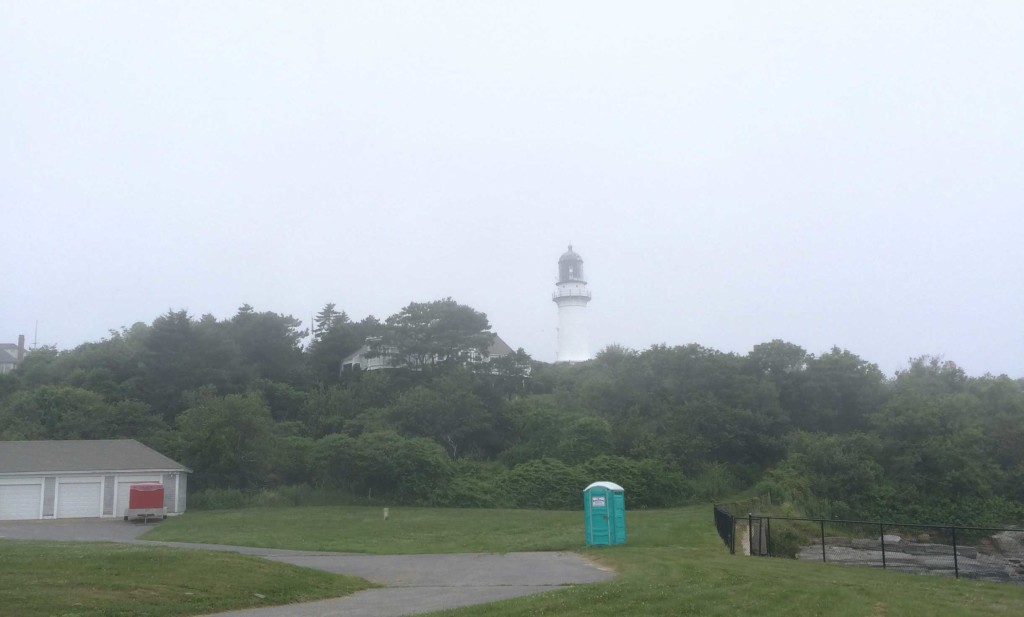 Once we climbed back up Two Lights Road and turned right onto Ocean House Road we were back into those short hills. I had enough of grinding, switched out of my big ring and decided to spin for a bit.
The right turn onto Shore Road didn't help much but boy were there some beautiful homes and scenery down there. I know there was another lighthouse (or another view of one) from Shore Road but we didn't see it.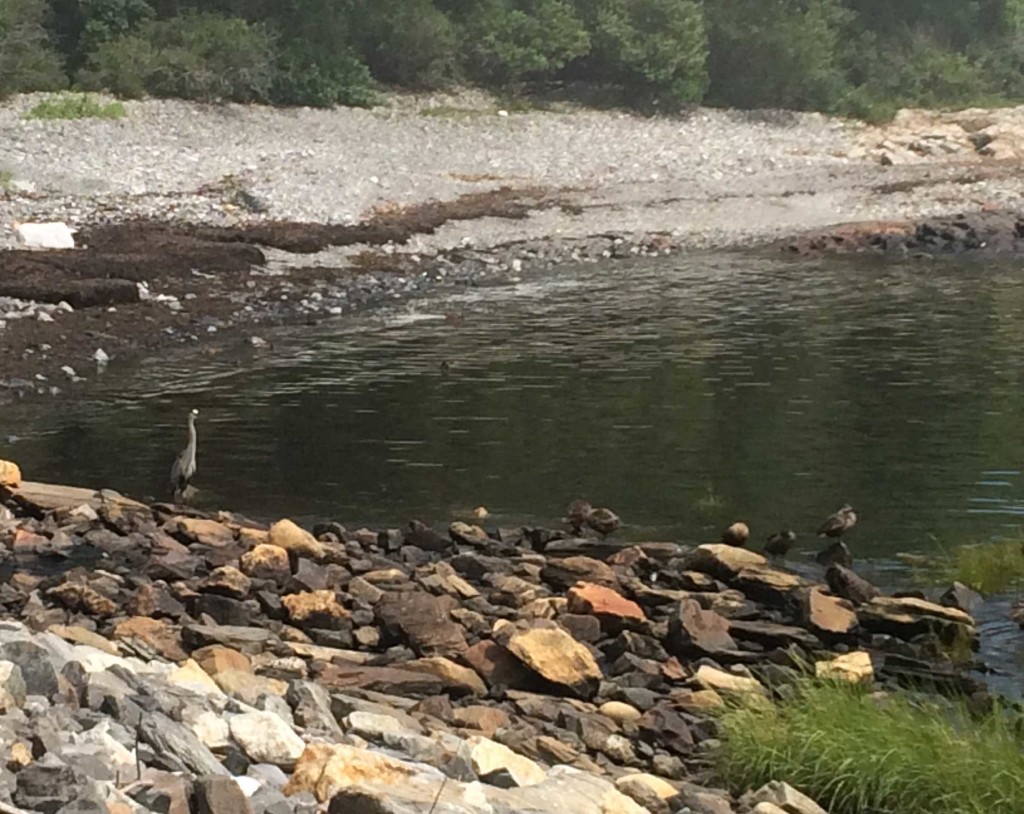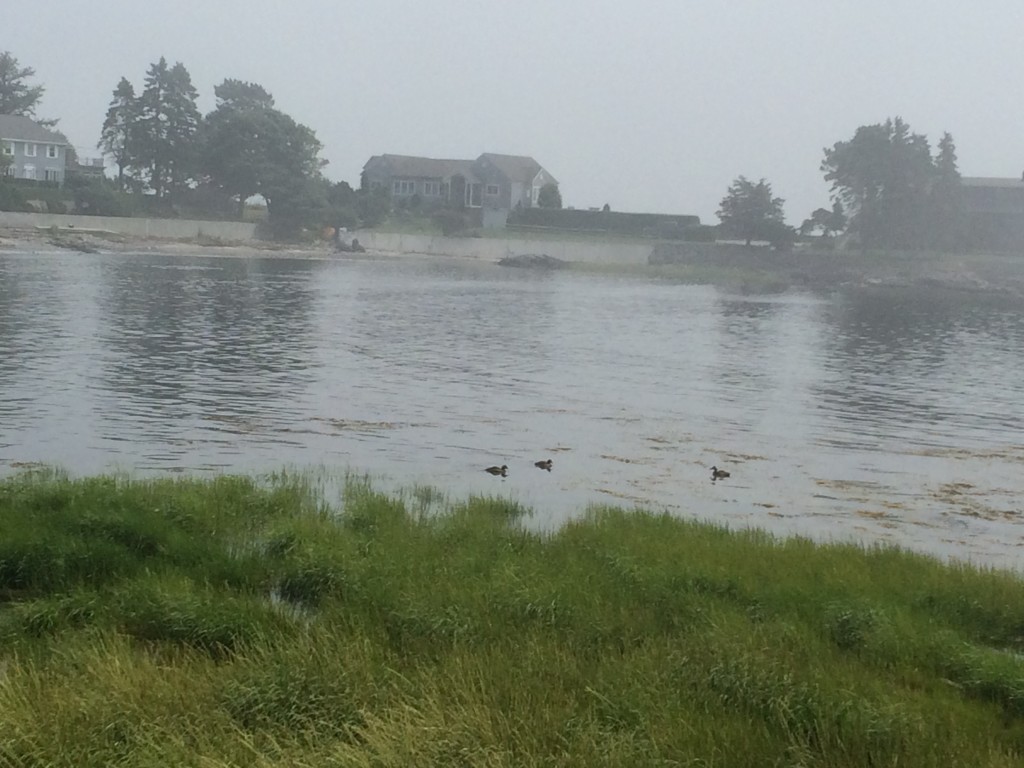 Shore Road and I think maybe the right on Preble Street took us through another high rent district with some beautiful homes.
We then snaked through some neighborhoods, emerging at Southern Maine College (we passed on stopping at the book store for a shirt) and here we had our last out and back via a right turn onto Madison Street which ended at Bug Light Park. Chris said he saw some lighthouses from here but I was trying (unsuccessfully) to take a panorama picture with my phone and missed them.

Once we returned on Madison Street, we picked up the South Portland Greenbelt Pathway which literally led us back to the bridge. This was probably my least favorite couple of miles of the ride as I found the path bumpy in parts and it crossed a lot of roads, so stopping and starting. Though it did save us from all the traffic of South Portland, so that was nice.
Then it was back over the bridge, which, by the way, had really wide bike lanes in both directions, onto York street then Fore street and a return to our hotel.
With or without the lighthouses this is a really beautiful ride. The Maine car drivers (but for one, who I don't think saw us) were super courteous, even letting us go when the pathway crossed the road. I'm glad we did it.