Walking Path Around the Manasquan Reservoir
In our new weekly routine of a long walk or hike on the weekend, we headed down to the Manasquan Reservoir late this morning. I'd heard about he Manasquan Reservoir several times at Weight Watchers meetings. It seems to be a favorite among members. The path loops 5.1 miles around the reservoir. You can extend a bit if you tack on the cove trail. To make it shorter though, you would simply have to do an out and back.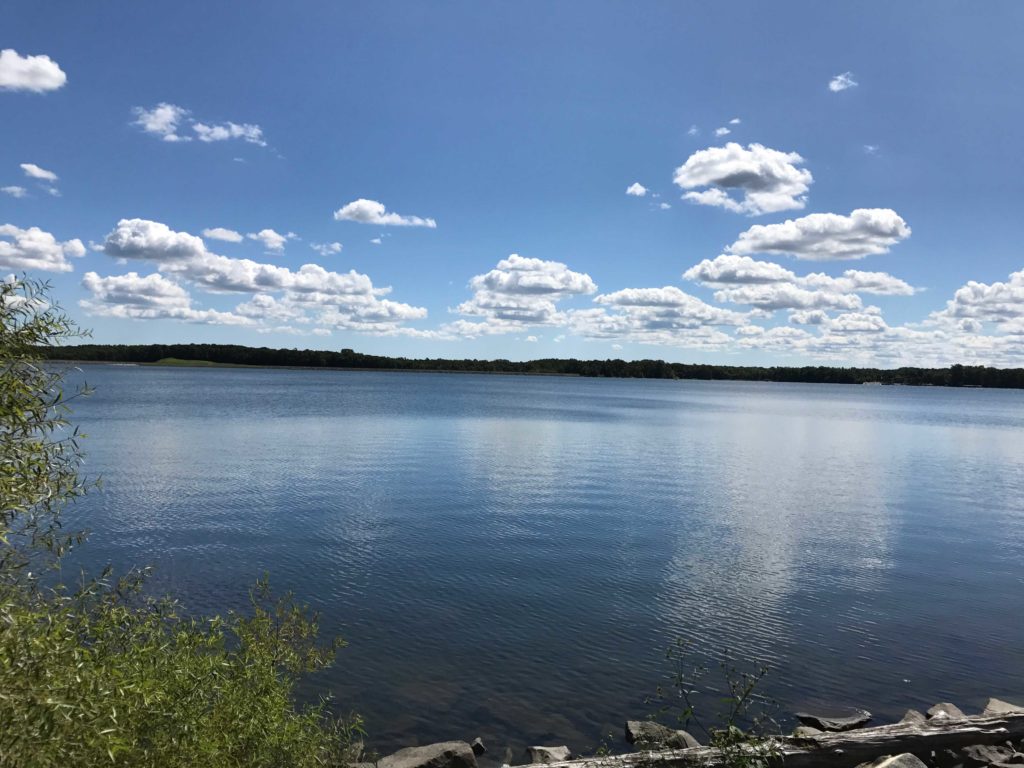 From the way people spoke, I expected a path, perhaps even semi-paved that traveled around the banks of the reservoir. That isn't exactly what it was.  It does loop around the water, but most of the time you're far enough inland, in woods, such that you might not even see the water. As a matter of fact, my least favorite part of the walk was when we emerged from the woods. We  walked along a road (on the other side of the barrier) and yet this was really the only major portion that had constant water views.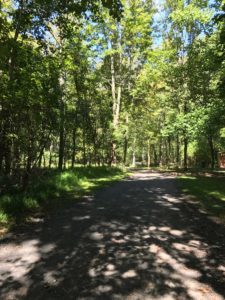 Most of the trail is pretty wide, at some points even wide enough for a car. The only part where you can't walk two abreast if there are oncoming people is the aforementioned path between the road and the water.
Practicalities
It's a flat walk  that you can easily do in sneakers. The park has a decent amount of parking and porta-potties strategically located around the path.  It's a multi-use path so you do need to be aware of bicyclists, runners and even horses, though we didn't see any of the latter. You can see a map of the walk here.
The park also allows boating, has a playgound, fishing and has kayaks to rent. It's open year round and is definitely worth a visit if you're looking for a longer walk without climbing. Oh and dogs are welcome and I noticed several areas with poop bags available.