We were looking for a walk this morning but didn't want to drive far so decided to pop over to Davidson Mill Pond Park. Back in the day when I would walk there it was mostly a paved road with one small trail (now the white trail) that looped back to the Earth Center. Since then though, they've really done some good work and have marked out three trails that have some different characteristics and are all beautiful. The map Davidson Mill Pond Park has is accurate but I didn't see any on hand to take. You can print one here.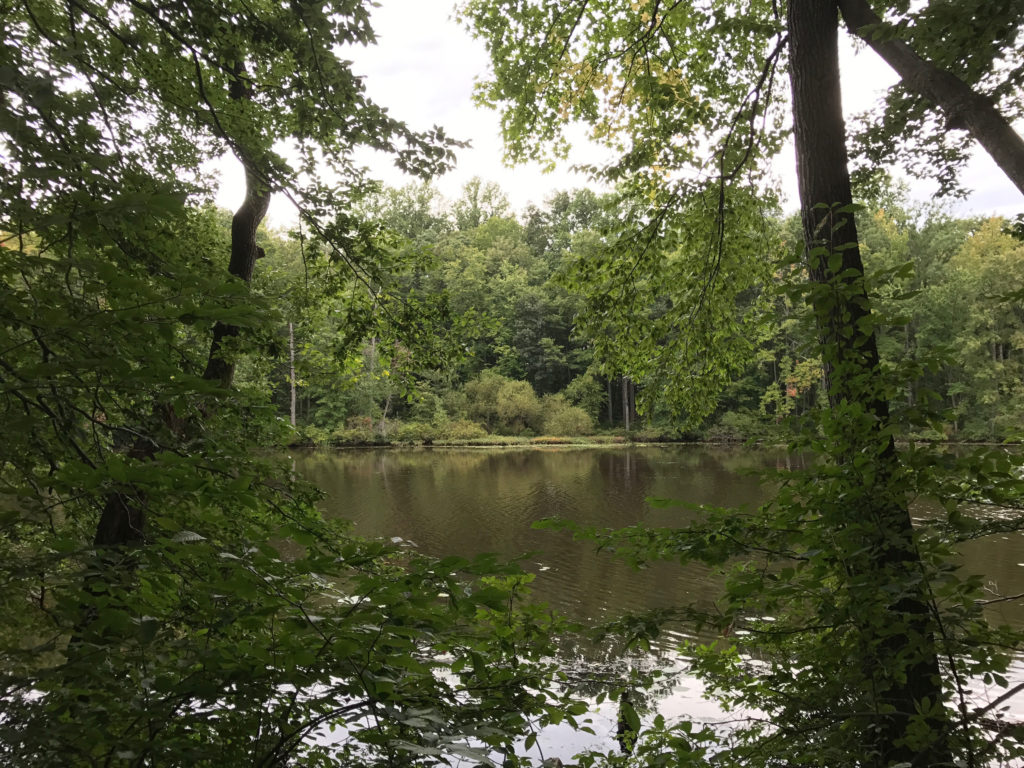 We started by walking down the road and picking up the blue trail just before the Earth Center. This trail is rocky but no climbing (there's no climbing really anywhere) and runs along Davidson Mill Pond. It's a pretty albeit short trail (about 1/2 mile) that connects with the white trail.
The white trail (at least the part of it that we did), is the widest and probably easiest trail in terms of footing. It's actually graveled in parts and runs along another, smaller pond (if you go to the right when you get to it). You can stay on the white trail as it loops back to the Earth Center (it will be 1 additional mile then, so with blue 1.5miles total) or you can opt to go on the yellow trail next.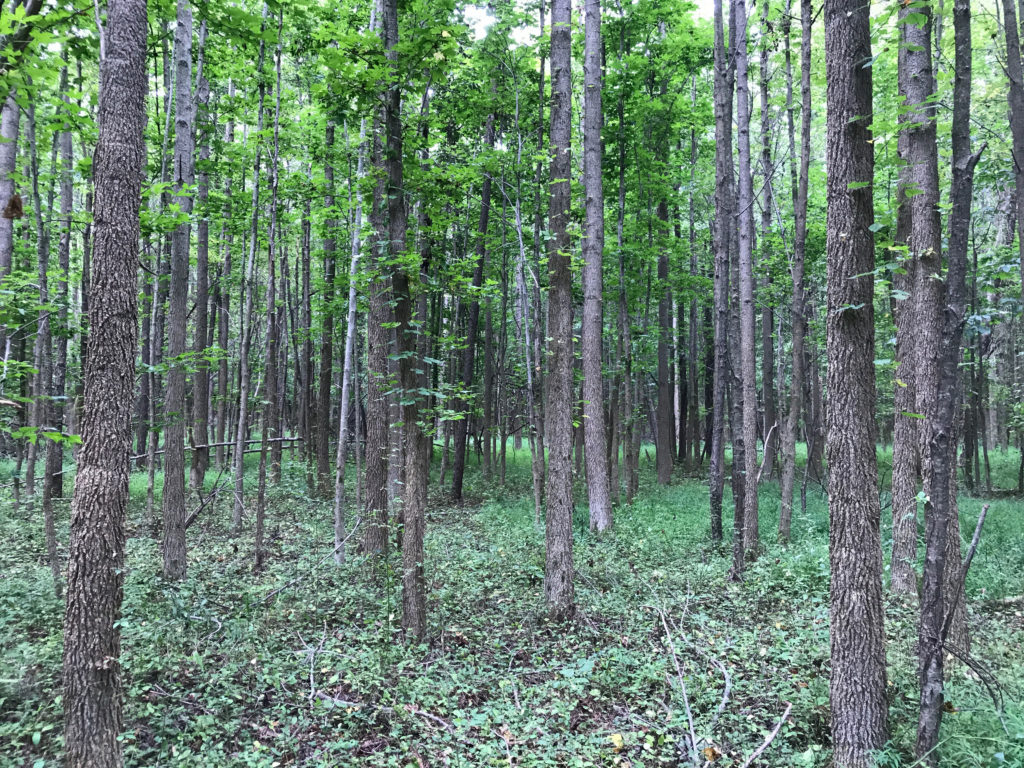 The yellow trail is the narrowest and in ways the prettiest trail as it winds through the woods that surround the park. At parts on it, they've built wood boardwalks for times when the ground is wet. At other times, you do come out into grassy areas so look for the signposts to know which direction to go. The trail is mostly through woods though so be careful of roots. Eventually this trail comes out by the small pond near the entrance, across from the boat ramp. We both enjoyed the yellow trail the most except for the insect (wasp?) that bit both of us (me twice and Chris once through two shirts!).
As I said the trails are well marked with blazes (trail marks), painted on the trees or signposts in the grassy areas. They even use a good system to give directions as to which way to go and to mark beginnings/endings of trails. By combining the trails as we did and parking at the first lot, we easily got in a nice 3+ mile walk. Definitely too close to not take advantage of again and again.